Retreat. Refresh. Enlighten.
6th Annual Freedom Yoga Retreat
Escape to Nosara, Costa Rica
January 25 to February 1, 2020
Reclaim your freedom through a week of yoga, adventure, and deep relaxation.
Throughout this revitalizing trip, you will learn the balance between grounding and enlightening, doing and undoing, relaxing and energizing, and centering and expanding.
Immerse yourself in the magical landscape of Costa Rica with its beautiful beaches and lush forests. Nourish your body with spa treatments, farm-to-table food, and yoga twice per day.
Find your adventurous side: ride a horse on the beach, zipline through the Costa Rican forest (the longest canopy tour in the world!), learn to surf, or hike to a waterfall. Find balance by lounging by the Pacific and enjoying spa services, soak in the saltwater infinity pool, take a salsa dance class, and, of course, enjoy the beach.
Deepen your yoga practice with Alie's signature precise and enlightening style and enjoy an invigorating class in the morning and a gentle practice each evening. You will use meditation, essential breath work, creative pose variations, joy, and indiscriminate curiosity to experience your natural state of peace and, ultimately, find freedom.
Go to Blue Spirit Retreat to see the gorgeous property where we will be living for a week! Click HERE.
"Been meaning to write you to tell you how magical our time at Nosara was. The classes were stellar, such a warm nurturing group. . .The place was so beautiful, the food so delicious & healthy. You were so great and we will never forget it!" - 2016 Freedom Yoga Retreat in Costa Rica Participant

"Thank you for another wonderful week on yoga retreat with you. It was such a beautiful week of contradictions — I got to slow down and be more active, socialize and be alone, be silly, be contemplative, eat a lot but be mindful about my food choices. I loved everything about my week at "adult" camp and can't wait to be three-timer. Thanks for making such a week possible." - Multiple Freedom Yoga Retreat in Costa Rica Participant
About Nosara, Costa Rica: In the last 10 years Nosara has grown quietly into one of the hip holistic hot-spots on the planet. This peaceful and vibrant international community of nature lovers, surfers, yogis, and families truly embraces the Pura Vida lifestyle. The community resides along the coast with 3 unspoiled stunning beaches – Playa Guiones, Playa Pelada, and Playa Nosara – with private houses, little hotels, and excellent restaurants hidden into lush tropical greenery. Blue Spirit has become a vital part of this community.
Accomodations
Rates are per person. Includes accomodations, meals, and two yoga classes per day. Airfare, ground transportation, spa services, day trips/excursions extra.
Ocean View Room (with A/C): These double rooms have step-out balconies and beautiful ocean views. The rooms are tastefully furnished and provide the perfect space for two people. Each room has a king-sized bed or two twins, with a private bathroom with solar hot water and air conditioning. Single occupancy $2915—SOLD OUT; Double occupancy $2315—SOLD OUT
Mountain View Room (with A/C): This double room has a step-out balcony and large windows with an extraordinary mountain view. The room is tastefully furnished and provides the perfect space for two people. It has a king-sized bed or two twins with a private bathroom with solar hot water and air conditioning. Single occupancy $2775; Double occupancy $2175—ONLY ONE LEFT!
Nature Suites (with A/C): Nature Suites are very cozy and located on a hillside overlooking the lush vegetation. They are simple and natural wood frame structures and have private bathrooms with an outdoor shower overlooking the jungle. Each Suite sleeps two people and includes a separate enclosed porch with a desk. All Suites have solar hot water as well as air conditioning. The Suites are a short walk up the hill to the Main Building. Single occupancy $2645; Double occupancy $2145—ONLY ONE LEFT!
Pacifico Cottages (with A/C): The Pacifico Cottages are tucked away amidst the lush tropical gardens and close enough to the sandy Pacific Beach so that the sound of the Ocean will rock you into sleep. These beautiful and rustic new rooms feature a private porch with a hammock, one queen-size bed, an outdoor shower, air conditioning, and a safe big enough to fit a 17" laptop. From the main building the Cottages are a short walk down the hill towards the beach. Single occupancy $2775 - SOLD OUT! ; Double occupancy $2175 - SOLD OUT!
Hermitage (with A/C): These rooms are specifically designed for singles and provide privacy and elegance, while being cozy and inexpensive. Many of these rooms have partial views of the ocean and others of the mountains nearby, a queen-sized bed, a private bathroom with solar hot water and a natural ventilation system. There are also a few Hermitage Rooms available with twin beds for two people. Single occupancy $2235 - ONLY ONE LEFT! ; Double occupancy $1935 - ONLY ONE LEFT!
Eco-Cottages: The cottages are beautifully situated in lush vegetation, allowing for a sensual being-in-touch experience with nature. They are simple and natural wood frame structures with screening for natural ventilation. Each Cottage sleeps two people and has a private bathroom with ambient temperature water shower, or you can use our shared bathhouse with hot water showers. Everything runs on solar powered electricity to provide a comfortable and ecological setting. The Eco-Cottages are situated below the Main Building and involve a short hike up a stone stairway to get to the Main Building. Single occupancy $1975 - SOLD OUT! ; Double occupancy $1695 - SOLD OUT!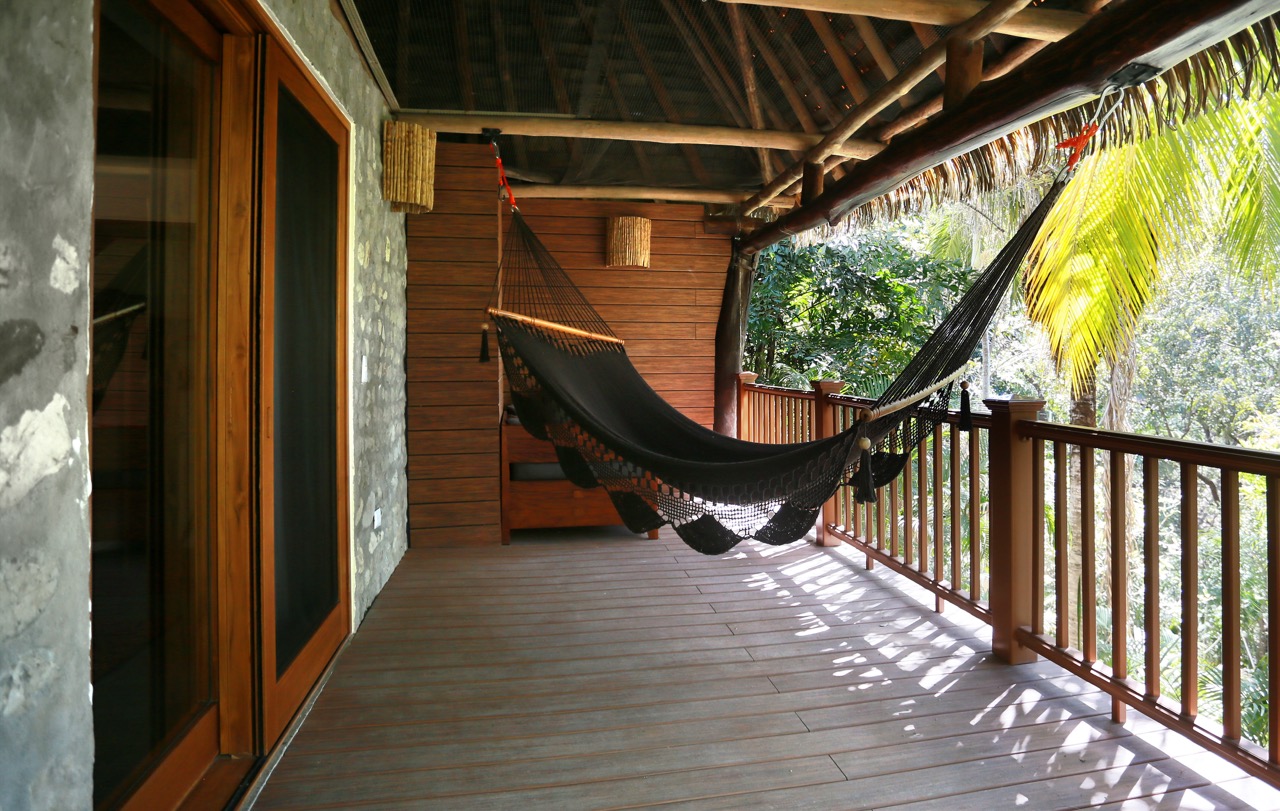 Payment terms
To reserve your space, please submit a $500 deposit (non-refundable/non-transferable). You may send a check to Alie McManus at 2100 N Lincoln Park W 9CS Chicago, IL 60614, or indicate that you'd like to be invoiced via Paypal (3% PayPal service charge applies with credit card). You may also submit payments via QuickPay with Zelle, use aliemcmanus@yahoo.com, or Venmo. Half of the balance will be due by September 15, 2019. Final payment is due by December 1, 2019. No refunds after December 1 unless someone can take your place.
Travel Information
Most participants choose to fly into Liberia International Airport (LIR). From there, it is a two-hour shuttle ride to the retreat property. A group shuttle from the airport is available for $120/person round trip (2018 price; arranged by Blue Spirit). For more travel information, click here.
You may also fly into San Jose airport and take a small plane to the tiny Nosara airport. Details on the flight to Nosara can be found here.
I'm in. Sign me up.
Due to overwhelming popularity of this retreat last year, sign up as soon as possible and please send in your deposit upon registration. Please be aware your place is not reserved until your deposit is received. I can't wait to escape to Costa Rica with YOU!